Event Venues selection by MICE Magazine
For the MICE industry, event venues are locations for the hosting of conferences, galas, meetings, incentives, congresses and other similar events.
Within business tourism there is a wide variety of types of professional event venues. Depending on the objective and the activities carried out, we can distinguish between:
Conventions and Conference centers: these are events that are normally organized by a private entity, have a business focus and present studies, products or other tasks that are aimed at the company.
Hotels: Hotels usually have large halls, fixed or modular, prepared to host any type of event and meet the needs of the organization. The great advantage of holding an event in a hotel is the services they offer on the same premises, since they can host and accommodate the attendees, they have a restaurant in the hotel itself and they are highly experienced. Large hotels usually have a team dedicated to the organization of events for the MICE industry.
Other Event Venues: Museums, theaters, philharmonic centers, etc. are other spaces where events can be held. These spaces are ideal to surprise the attendees since the event is usually held in a setting that transmits a special atmosphere.
5 key points to consider when choosing the best Event Venues
One of the key aspects when choosing an event venue is to answer theses 5 key elements. Factors such as the following can help to choose one venue or another according to the needs of the organizer and will allow the selection of the best event venue and the success of the evening.
Type of event
Number of attendees
Time of year in which the event will be held
Desired style (minimalist, modern…)
Type of food and beverage
Our selection of Event Venues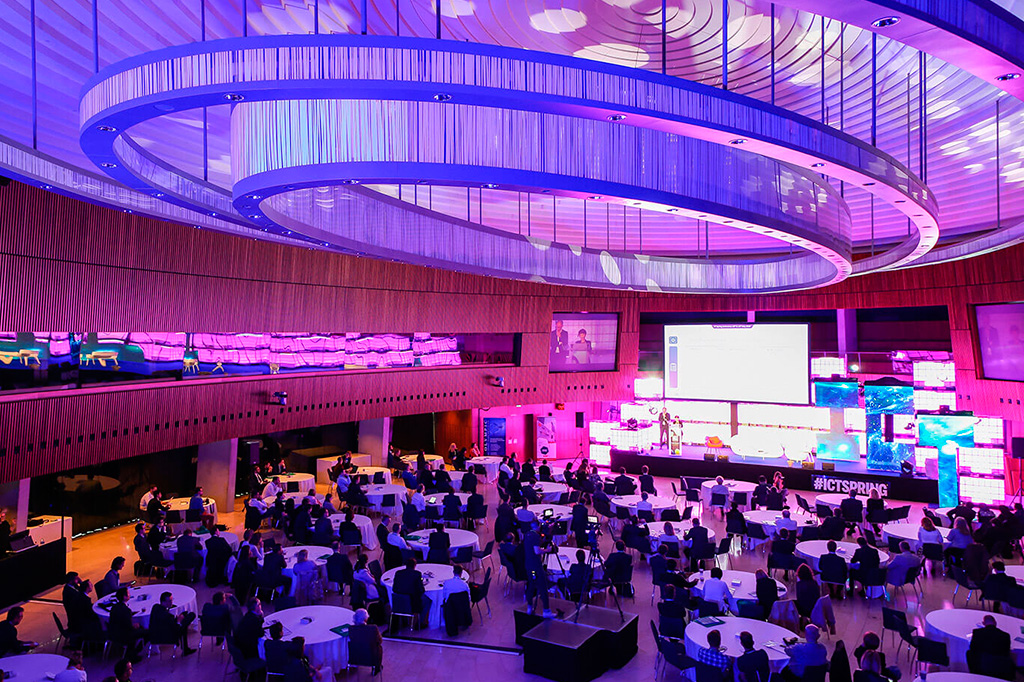 European Convention Center Luxembourg
Founded in 1997, ECCL's extensive experience in organising meetings and events is synonymous of guarantee and quality and their professionalism is beyond doubt.

Thanks to its extensive experience and range of spaces, the European Convention Center Luxembourg can adapt to all types of congresses, conferences, exhibitions and company conventions, and the organiser can count on the so-called Easy Event Plus Package in which ECCL guarantees top-quality services as the high end technical equipment with a technician on site, security service, cleaning and disinfecting of spaces, high-speed and customisable wi-fi and parking for VIPs and organisers, among others.
The Kigali Convention Centre is one of the largest in the region. It's multi-functionality and various facilities assist in hosting major exhibitions, conferences, summits, sports and social occasions, or the most cozy boardroom meetings.

With a net floor area of 32,200 m², the Kigali Convention Centre (KCC) can host more than 5,000 delegates at a time and contains facilities for business, leisure and events. The Kigali Convention Centre is the premium events venue in Rwanda since its opening in 2016 and a hugely popular MICE destination in the East African region.
Located in Costa Brava, Girona (Spain), Hotel Can Xiquet offers companies services and facilities to meet their needs when organising any kind of corporate event, such as business meetings, conventions, board meetings, team building meetings, product presentations, congresses, seminars, symposiums or conferences.

Can Xiquet Events Centre has four multipurpose halls for functions that are fully equipped, with surface areas ranging from 60 m² to 330 m². The Mirador Hall has spectacular views of the Empordà region.